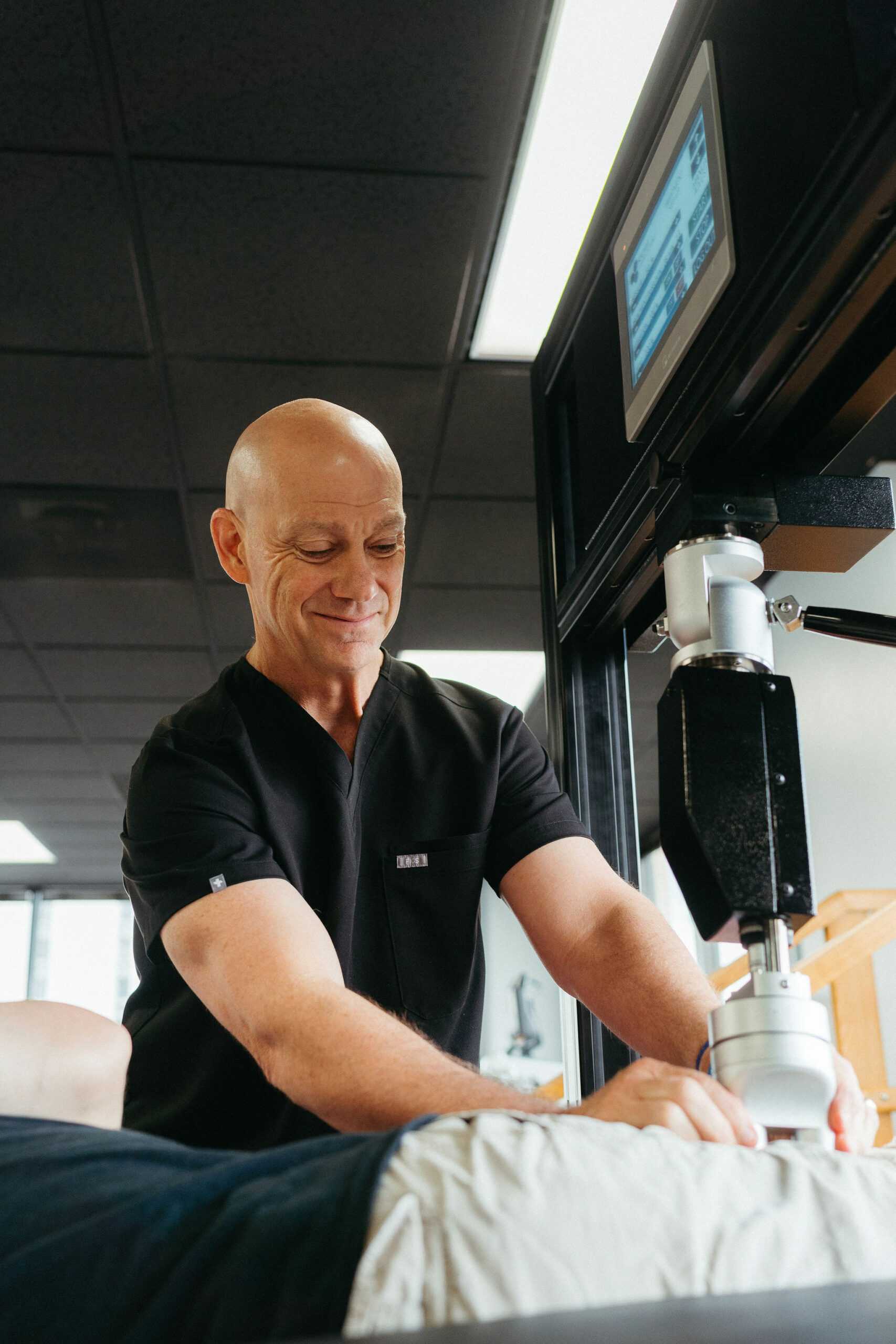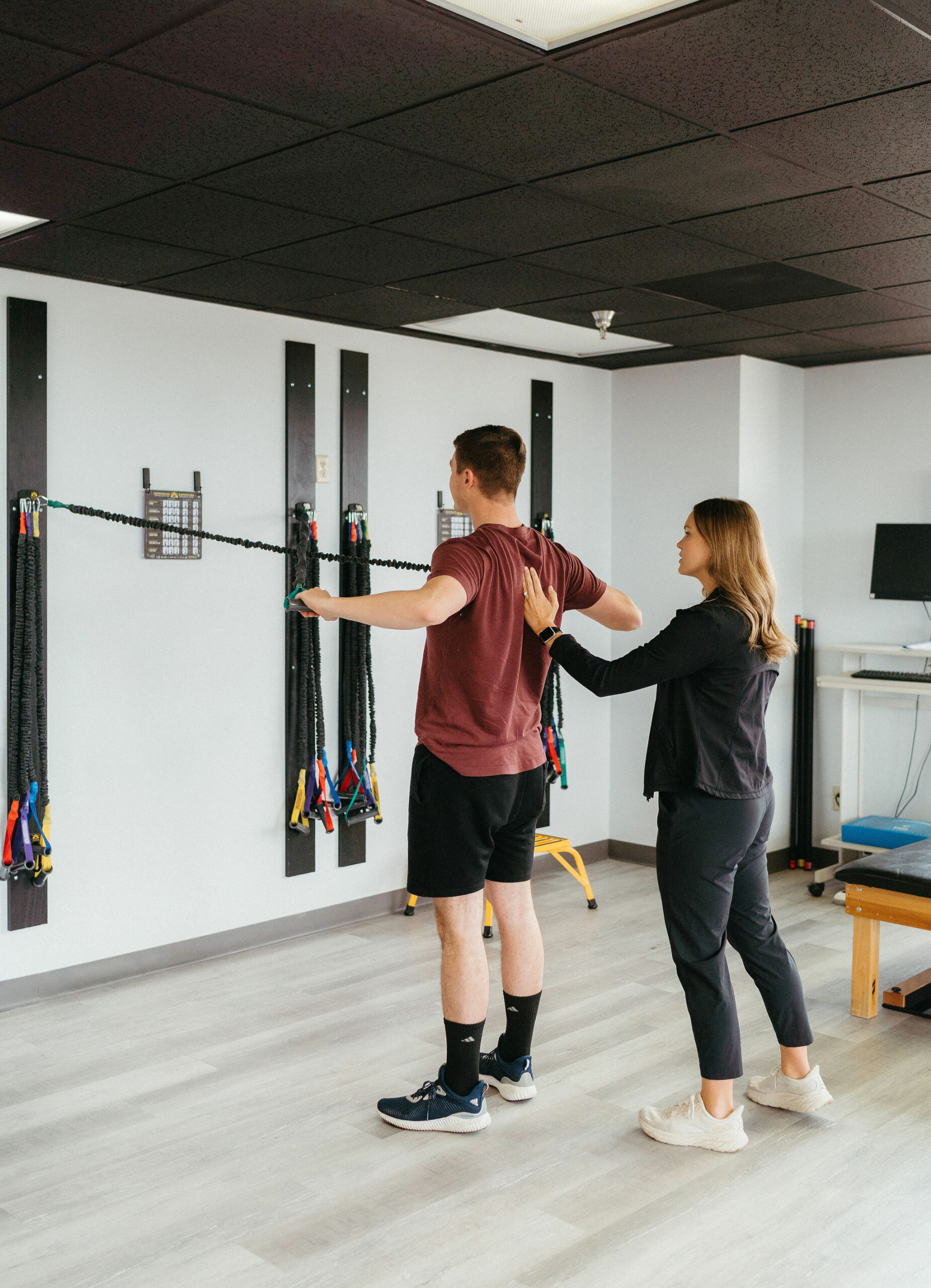 Our Mission
Our story began in 2002 and was born from one man's genuine desire to provide quality, patient-driven physical therapy services to Lakeland, Florida and the surrounding communities.
Mike Ryan, owner, president, and leading expert in Therbo Robotics, developed a three-point promise to his customers that has been vital to the success of our clinic and patients:
demonstrate a caring and professional attitude
use state-of-the-art technology & equipment to deliver the highest quality care
strive for integrity before God and remain committed, above all, to the well-being of others
Our mission is to heal, educate, and empower through a personalized experience. We strive to grow our family one valued patient at a time.
Mike Ryan
Owner & President
Mike Ryan
Owner & President
Read Mike's Bio
Mike is the Owner and President of Leading Edge Physical Therapy with over 15 years of experience, he is a licensed Physical Therapist with over 23 years of experience. In addition to his Bachelor's in Physical Therapy, he holds a Bachelor's and a Master's of Science in Exercise and Sports Medicine.  He has been a member of the American Physical Therapy Association since 1996. Mike evaluates and treats muscular-skeletal dysfunction and continually trains and motivates staff. Mike has a passion to help people with their physical needs, a desire to encourage people to better themselves both personally and professionally, and he brings a desire to encourage people to seek God and express it in a safe environment.  He is always focused on growing the business through staff training and promoting the integration of robotics in physical therapy.
Mike has a wonderful family consisting of his wife Delta, who he has been married to for over 32 years.  Together they have two daughters-Heather and Juliana.  In his free time he enjoys "playing golf, walking while playing golf, riding a cart while playing golf…"  He likes to exercise, workout with weights, and walk Lake Hollingsworth. Mike enjoys sports and his favorite teams include the Florida Gators, the Washington Warriors, and the Tampa Bay Buccaneers.
Two passages and quotes Mike lives by are:
"Trust in the Lord with all your heart. Lean not on your own understanding. In all your ways acknowledge him and he will direct your path." -Proverbs 3:5-6
"Far and away the best prize that life has to offer is the chance to work hard at work worth doing." -Theodore Roosevelt
Susan Kane
Licensed Physical Therapist
Read Susan's Bio
Susan is one of the Physical Therapists and Clinical Director here at LEPT. She attended Mount Union where she earned her Bachelor's degree in Athletic Training. She continued her education, at The University of Maryland School of Medicine, earning her Master's of Physical Therapy then, at the University of Montana-Missoula, earned her Doctorate of Physical Therapy. Susan is a runner herself and participates in half marathons, and is a sports fanatic- especially when she's attending her children's games. She frequently volunteers her time with the Special Olympics, acting as a medical volunteer for Disney races.
Susan's favorite thing about Leading Edge:
"Simply put—we ARE family."
Michelle Martin
Office and Operations Manager
Read Michelle's Bio
Michelle is the Chief Operations Officer at Leading Edge. She is married to her husband, Danny, and has two adult children, Shelby and Seder. Michelle plans and runs our weekly staff meetings, which are always a little unconventional, but never dull! If you ever arrive between 12pm and 1pm on Thursdays, you are guaranteed to hear us laughing, and more than likely, some friendly competition. If you're looking for a way to win over Michelle, just offer her a donut! Michelle will open your eyes to all that Lakeland has to offer, she is involved heavily with the Take Heart Board and Sisterhood at Grace City Church.
Michelle's favorite thing about Leading Edge:
"The people I work with truly care about one another and also care about every single patient that walks through that door."
Jenn Walker
Office Manager
Read Jenn's Bio
Jenn joined our team in August of 2023. Wanting to get out of the Construction industry she knew just where to look, joining Leading Edge as the Office Manager. She is married to her husband, Clint, and has five daughters. Jenn enjoys spending time with her family, reading, creating "Lakeland" scavenger hunts and all things sports. She is an avid fan of the Tampa Bay Rays, Tampa Bay Buccaneers, and the Florida Gators.  
Jenn's favorite thing about Leading Edge: 
The team here is a family that cares about this community, their patients and each other. I am impressed with how excited everyone is to pitch in and make this clinic thrive!  
Evelyn Black
Physical Therapist Assistant
Read Evelyn's Bio
Evelyn is one of our Physical Therapist Assistants and was part of the opening staff with Mike at Leading Edge. When your session is up, she's sure to say one of two things: one, "See you next visit, God willing and the creek don't rise" or two, "you can now go out and cause chaos and mayhem!" Evelyn also has a love of fall and all things pumpkin spice!
Evelyn's favorite thing about Leading Edge:
"I love the robots and how they set us apart from the rest, I even wish I had one at home!"
Alex Kelley
Physical Therapist Assistant
Read Alex's Bio
Alex is one of our physical therapist assistants. She earned her PTA license from Keiser University in 2022. Alex loves spending time with her kids and family, reading a good book and working out. Alex also loves watching stand-up comedy, so if you know a good joke make sure you tell her!
 Alex's favorite thing about Leading Edge:
"The staff welcomes you with open arms and truly cares about each other and the patients."
Hannah Webster
Certified Athletic Trainer
Read Hannah's Bio
Hannah earned her Athletic Trainer Degree from the University of North Florida. Once you walk into the therapy room, you'll hear her cracking dad jokes. Hannah works with local schools on and off the fields, she loves all things sports. Hannah is a hard working, heart-loving giver who enjoys volunteering in and out of our community including returning to Haiti to help those less fortunate!
Hannah's favorite thing about Leading Edge:
"I love that we can offer many services that other clinics don't have. I also love that we genuinely care about our patients and give fully comprehensive and hands-on therapy to our patients."
Abbie Riness
Physical Therapist Assistant
Read Abbie's Bio
Abbie is one of our Physical Therapist Assistants and graduated from the Polk State PTA program in 2022. She is a people person and always ready to lend a hand to anyone who needs it. Abbie volunteers with her dad's company, White Thorn Events, which works to impact a wide audience with the gospel of Jesus Christ through the arts. If you love horses, Abbie's the person you want to talk to!
Abbie's favorite thing about Leading Edge:
"The positive environment and the way everyone gets along and works together."
Nicole DeSmidt
Licensed Massage Therapist
Read Nicole's Bio
Nicole is our Licensed Massage Therapist who joined the team in February of 2023. She was born and raised in Wisconsin and moved to Florida with her family in 2011. She graduated from Ridge Technical College in 2022 at the top of her class. She grew up in sports and has a big heart for people. Nicole loves spending time with her family and doing things outdoors, such as hiking, paddleboarding, and snowboarding. 
Nicole's favorite thing about Leading Edge:
"Our staff strives for individual quality care, and we truly listen to our patients." 
Danna Peterson
Billing & Insurance Manager
Read Danna's Bio
Danna is our billing and insurance manager. Dana is one of the most patriotic women you will ever meet; she loves her 5 sons and 1 daughter like she loves her country- deeply and enthusiastically. She enjoys and thrives at coming up with ways to make work fun, ie. themes for Spirit Week, Football Season, and Patriotic Holidays.
Danna's favorite thing about Leading Edge:
"I love the way we treat the Active Duty & Veteran patients we see, it is so important to take care of those who serve."
Jodi Boone-Baird
Healthcare Representative
Read Jodi's Bio
Jodi is one of our Healthcare Representatives. She's blessed in many talents, Jodi enjoys singing in praise and worship, volunteering with various arts ministries, drawing, and traveling. She does have a small obsession with Christmas! Before moving to Florida, Jodi had 12 Christmas trees in her home.
Jodi's favorite thing about Leading Edge:
"I love the sense of family here at LEPT, not just the employees, but the patients too! Everyone is equally important and brings their own sense of uniqueness to the table."
Sarah Albritton
Certified Personal Trainer
Read Sarah's Bio
Sarah is our Certified Personal Trainer. She graduated from Southeastern University with a Kinesiology: Exercise Science degree in 2021. Her love for health and fitness began at a young age, and now she enjoys leading people daily in physical exercise and nutrition coaching at our clinic. Her hobbies include exercising, dog sitting, traveling with her husband, playing games, and spending time with family and friends.
Sarah's favorite thing about Leading Edge:
"The staff members have vast knowledge in their specific areas and are prepared to offer excellent service to all who come to Leading Edge. Each staff member cares deeply for the community and every patient/client that comes in the door."
Natalie Aviles
Healthcare Representative
Read Natalie's Bio
Natalie is one of the Healthcare Representatives here at Leading Edge. Natalie has been making a difference in the medical industry since 2003. Say hello to the world's biggest movie buff- you mention it, she's seen it! If you walk in needing something, she might slip you a witty comment just to keep life fun.
Natalie's favorite thing about Leading Edge:
"I love that we are a family, they know I am crazy and love whole-heartedly and accept me because of it!"
Melannie Paez
Physical Therapy Assistant
Read Melannie's Bio
Melannie is one of our physical therapist assistants. Graduating from Keiser University in 2022, Melannie grew up with a passion to help others. She loves spending quality time with her family, playing board games, watching movies, or going on vacation together. Melannie enjoys reading, traveling, journaling and being out in nature.  
 Melannie's favorite thing about Leading Edge: 
"The environment is unlike any other, staff members treat you as though you belong right away. The patient care is genuine and true here at LEPT." 
Can you see yourself on our team?
Do you see yourself joining our team at Leading Edge Physical Therapy? We are currently hiring for all positions!
To apply, please send your resume and a cover letting telling us a little more about you to info@leptclinics.com.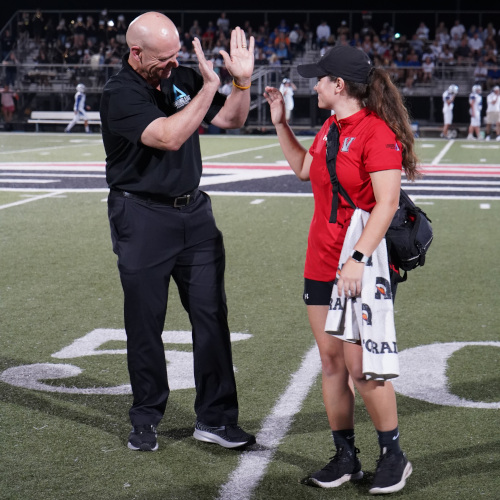 Partnership with Victory Christian Academy
In partnership with Victory Christian Academy, Hannah Webster, our athletic trainer, works with many of their sports teams as well as in our clinic. Having an athletic trainer on-site to oversee sports safety and provide medical services helps to reduce injury and shorten rehabilitation time for athletes.
These benefits are great for students' health and also leads to lower rates of absences in school, practice, and games and reduced health care costs.
Hannah says: "It's been so fun and rewarding to be the athletic trainer for VCA for over 5 years! To be in a Christian environment where they instill important values and morals, beyond sports, has been refreshing. And it makes for an enjoyable work environment. It has also been great to expand our physical therapy services beyond the clinic, and help not only the VCA athletes, but the coaches and the school's family members."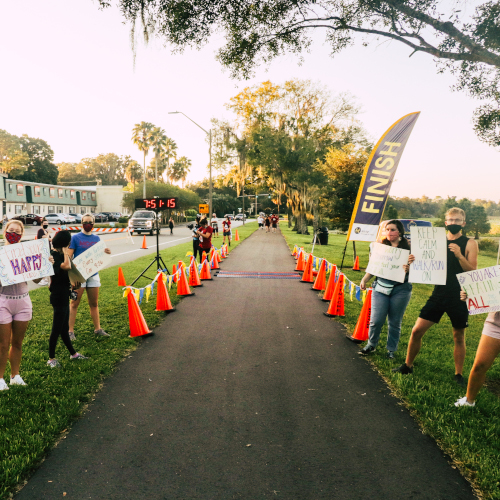 Leading Edge Take Heart 5K
The Leading Edge Take Heart (LETH) 5K is an annual event held in Lakeland, FL that makes a global impact in the lives of orphans and widows in rural Kenya. This year, the majority of funds raised will go directly to the Primary School Campus project that will impact hundreds of children in the Oyuma Village community in rural Kenya. Runners and walkers alike can make a difference together by participating in this family community event around Lake Hollingsworth!
Delta Ryan (our owner, Mike Ryan's wife) founded Take Heart in 2011 and serves as their president. Since 2017, we've been partnering with Take Heart for this cause. You can use this link to learn more, donate year round, and stay tuned for race registration information!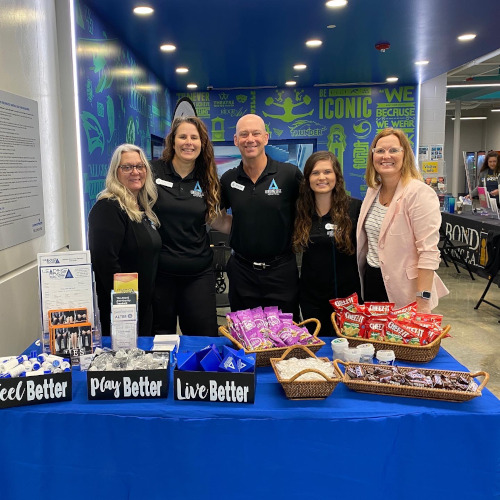 Coach's Clinic
Since 2019, we've partnered with the Polk County School Board to put on a bi-annual Coach's Clinic that provides continuing education for PE and sports coaches in the district. We host speakers with a range of expertise in the field  like sports medicine doctors, referees, strength and conditioning experts, athletic trainers, and more.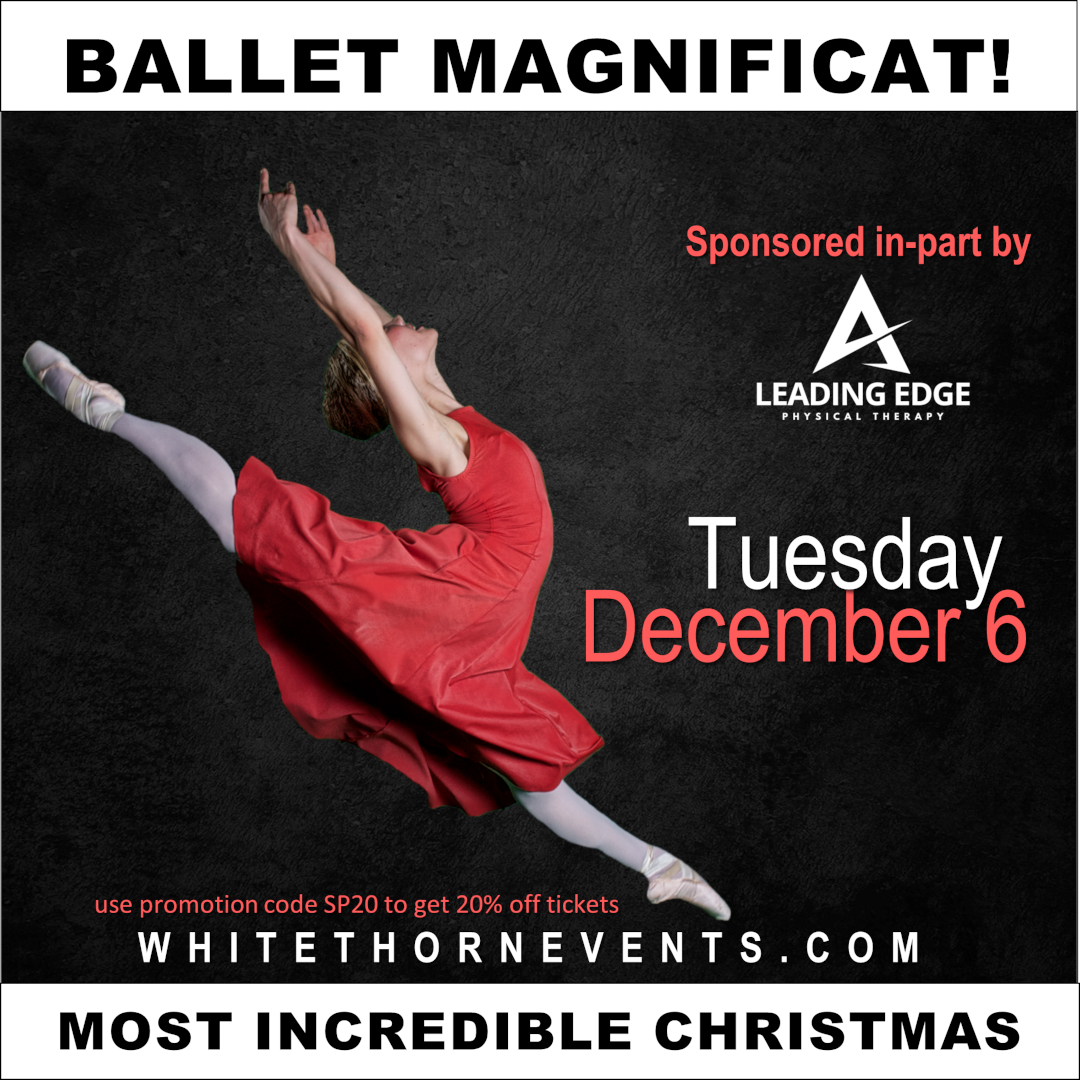 Ballet Magnificat!
This year we have the exciting opportunity to be a sponsor for the Lakeland show date of Ballet Magnificat's Most Incredible Christmas! "Audiences will be delighted with lovable traditions, songs that capture the spectacle of the season, and reflections on the first Christmas. Set to heartwarming, familiar Christmas tunes from around the world, Most Incredible Christmas is a festive event for the whole family!"